French For Beginners
| | |
| --- | --- |
| Day | Tuesday |
| Time | 09:30 - 11:00 |
| Tutor | Laetitia Warnery |
| Cost | £84.00 |
| Room | Round Room |
| Availability | 2/5 Places |
Course Description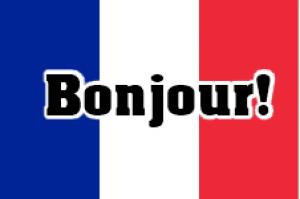 This course is designed for people with no prior knowledge of French who would like to acquire basic skills in conversation, conjugation, and grammar, as well as for those who might have done their French GCSEs a while back and would like to pick it up!
Each week is dedicated to a topic that specifically reflects an aspect of French culture: the importance of gastronomy, French cinema, iconic music (Gainsbourg, Piaf, Brassens…), or landmark historical events such as the 1789 revolution, the Napoleonic wars, May '68… This way, classes are about more than discovering the language and developing foreign conversation skills: together we explore the cultural, historical, and social habits of this beautiful and complex country.
Half term 14th- 18th February
Your Tutor
Laetitia
I am a native speaker, having lived for sixteen years in the South of France before coming to England, and my courses cover a wide range of topics relevant to French culture of which I am incredibly passionate: art, cinema, literature, history, gastronomy, politics…
I have been teaching foreign languages for over eight years: French, English, and Italian. I have a BA in English-Italian Linguistics, another in Anglo-American Literature and History, and an MA in English Drama and Literature.