Cave and Rock Art Around the World
Day
Saturday
Date
20th November 2021
Time
10:00 - 1230
Presenter
Dr Judie English
Room
Main Hall
THIS EVENT IS FULLY BOOKED
Availability
Fully Booked
Event Description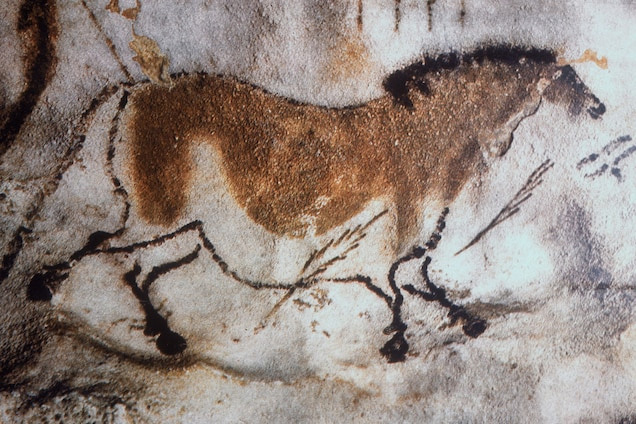 Cave And Rock Art Around The World
The best known Palaeolithic cave art comes from France and Spain but contemporary and younger cultures round the world have produced examples which include remarkably similar motifs.
At the moment street art is fashionable with centres like Kiev and Melbourne attracting tourists for what used to be called graffiti and removed at great cost. Are there any links? Why do people decorate 'public' spaces? Who performs the art and why? What does it tell us about past and present society? Examples will be shown and discussion welcomed!
Presenter
Dr Judie English, FSA, MCIfA
My earliest archaeological experience was in excavation, firstly on prehistoric sites in Wessex and then several years rescue work. Eventually I became more interested in what went on beyond the trench and am now mainly involved in landscape archaeology. This necessitates some knowledge of monuments as diverse as Bronze Age barrows and 19th century military earthworks but my main interests lie in European Late Prehistory and developments after the retreat of the Roman Empire.
After many years in medical research at Surrey University I undertook doctoral research with the late Peter Drewett and David Rudling at Sussex University and have been teaching for about 25 years at the CCE at Sussex University, Collyers College, Horsham and various adult education classes.